The Book Report: Recommended Reads for Professional Development
Cardiovascular Business asked healthcare administrators for their favorite book recommendations. Here are a few of their responses.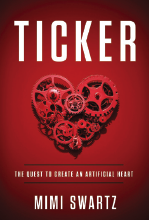 Ticker: The Quest to Create an Artificial Heart by Mimi Swartz
This book by Mimi Swartz covers the 50-plus year history of trying to develop a total artificial heart. It reveals the good, the bad and the ugly.
John Hundt, MHS
Chief Administrative Officer, Surgery | Johns Hopkins Medicine | Baltimore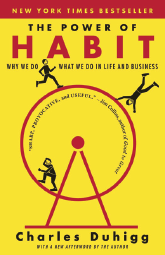 The Power of Habit: Why We Do What We Do in Life and Business by Charles Duhigg
I found this book through the Association of Academic Surgical Administrators professional development book club. I enjoyed it because it reads a bit like an academic journal, presenting scientific evidence through case studies, company projects and research to demonstrate key ideas about habits. Author Charles Duhigg explains how habits are neurologically formed but also the all-important a-ha for changing them. I've applied the concepts while working with managers to hardwire new routines into operational workflows and when coaching managers on leading their teams.
Megan S. Berlinger, MHA 
Business Administrator, Heart and Vascular | Wake Forest Baptist Medical Center | Winston-Salem, N.C.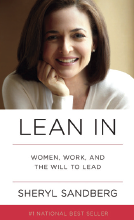 Lean In: Women, Work, and the Will to Lead by Sheryl Sandberg
This book by Facebook's chief operating officer, Sheryl Sandberg, was a frequent recommendation at a 2017 leadership conference. It has made me think about being more intentional and confident as a leader.
Heidi J. Gibbs, CPA, MBA
Vice Chair of Clinical and Academic Administration,  Surgery | Indiana University School of Medicine and Indiana University Health Physicians | Indianapolis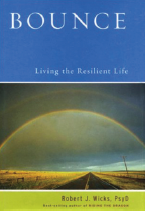 Bounce: Living the Resilient Life by Robert Wicks
This book was recommended during a retreat focused on mindfulness. It is a quick read delivered through anecdotes and with humor. Author Robert Wicks offers practical insight for managing stress, increasing self-awareness and achieving mindfulness—three contributors to greater resilience, which can benefit anyone.  
Linda Flocco, MBA 
Executive Director, Department of Surgery | Children's Hospital of Philadelphia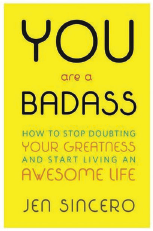 You Are a Badass: How to Stop Doubting Your Greatness and Start Living an Awesome Life by Jen Sincero
After spending the summer reading books on being a better leader, crucial conversations, working on my emotional IQ and habits, I had so many ideas and potential plans that I felt overwhelmed. Author Jen Sincero offers an antidote. She delivers straight talk to boost you from a low point or reinforce your strength. This book reminds me that am in control and can handle the challenges of a stressful job. With humor, faith and common sense, Sincero encourages you to try something new or rethink your direction, whether for a personal decision or a business plan. But, above all, this book teaches you to remind yourself, "You are a badass!"
Joellen Buckio, MHA
Associate Chair for Administration, Department of Surgery | University of North Carolina | Chapel Hill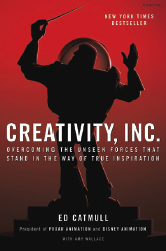 Creativity, Inc.: Overcoming the Unseen Forces That Stand in the Way of True Inspiration by Ed Catmull
Ed Catmull, co-founder of Pixar Animation Studios and president of Pixar Animation and Disney Animation, takes readers through his company's tumultuous early days. His crafty storytelling offers a real picture of how teams can work well together, what happens when they do not and the leader's role throughout. It was perfect for a team of leaders that was trying to find their synergy. As our team read this book together, we acquired a common and unique "vocabulary" for communicating both complex and simple ideas. We understand when a colleague needs help protecting the "ugly baby" and have learned to appreciate the difference between asking for candor vs. honesty. But the empowering takeaway from this book is realizing that a manager's true job is not to prevent risks but to make it safe to take them.
Rebecca Napier, MBA
Chief Department Administrator, Surgery | UT Southwestern Medical Center | Dallas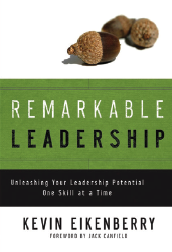 Remarkable Leadership: Unleashing Your Leadership Potential One Skill at a Time by Kevin Eikenberry
Remarkable Leadership is a useful guidebook to developing and enhancing leadership skills for both new and established leaders. It focuses on what the author calls leadership competencies: Learn Continually, Champion Change, Communicate Powerfully, Build Relationships, Develop Others, Focus on Customers, Influence with Impact, Think and Act Innovatively, Value Collaboration and Teamwork, Solve Problems and Make Decisions, Take Responsibility and Be Accountable, Manage Projects and Processes Successfully, and Set Goals and Support Goal Achievement. Eikenberry provides reflective questions for assessing current skill levels; methods for breaking each competency into specific, personally relevant skillsets; action items for applying what you have learned; and Bonus Bytes that highlight additional supporting materials.  
Nicholas Nguyen, MHA
Administrator, Division of Cardiology | Duke University Medical Center | Durham, N.C.