90 Days a Dyad (or Triad): Strategies for Success & Errors to Avoid in the Crucial Early Days of Partnership
Over the past several years, some U.S. hospitals and health systems have begun adopting a dyad management model in which teams composed of one clinical and one administrative member lead a service line or program together. A few have embraced a triad model that also includes another party, such as a nurse manager. When CVB asked seasoned dyad and triad leaders what made the difference for long-term success vs. failure with this collaborative management model, one idea echoed in their recommendations: It's crucial, they say, to spend the first 90 days as a dyad or triad intently focused on building a strong, effective partnership.  
Dyads and triads have gained favor because they leverage each partner's strengths to enhance organizational performance and the quality of patient care while simultaneously increasing efficiencies and reducing costs, sources told CVB.  
"We've been successful in using the dyad model to create a collaborative culture that's built on and furthers our progress in achieving shared goals, and at the same time keeps the quality of patient care central in all discussions and initiatives," explains Richard A. Chazal, MD, medical director at Lee Health Heart & Vascular Institute in Fort Myers, Fla. "But we couldn't have done that without creating a strong foundation in the beginning."
"The first 90 days are about process," adds Michael J. Montgomery, Chazal's dyad partner and Lee Health Heart & Vascular Institute's director of the cardiovascular service line. "They're not about hard-and-fast goals, strategies and directions, but about initiatives that will put you in a position to meet the goals once they've been set." 
Chazal and Montgomery were among dyad and triad partners who offered their wisdom on what to do and, importantly, what not to do in the crucial first three months of working together to manage a service line or department. 
SET THE STAGE FOR SUCCESS 
1. Clarify roles & responsibilities
At Lee Health Heart & Vascular Institute, roles and responsibilities are always agreed upon at the start of any dyad relationship. In general, physician leaders are responsible for ensuring quality, evidence-based care; minimizing variations and gaps in care; fostering teamwork; maximizing clinical team productivity; and overseeing clinician-driven resource use and staffing. Administrative partners handle financial and supply chain management, market-share analysis, and capital planning and deployment. Responsibility for maintaining compliance and professionalism tends to go to clinician leaders while performance reporting usually falls to administrative leaders. 
Cathleen Biga, MSN, RN, president and CEO of Cardiovascular Management of Illinois, says this deliberate approach to delineating roles and responsibilities is critical, whether parties in a dyad or triad are new to the institution or to the model itself. "When roles and responsibilities aren't clarified at the very inception of a dyad or triad partnership, partners are likely to step on one another's toes, causing discord," she explains. "Or both partners can be doing the same job while another job goes undone. Either way, it's not healthy for the partnership, and it can defeat the purpose of establishing a dyad or triad in the first place." 
2. Assess alignment
Mark McDonald, vice president of Cincinnati Children's Hospital Medical Center, has for several years been part of a triad that includes a cardiologist and a molecular biologist. When the triad was formed, McDonald notes, they engaged in what he calls "taking inventory" to determine one another's vision of their mission; assess whether goals were aligned; and agree on what was needed in terms of infrastructure, technology and process to fulfill the mission. Misalignments were addressed largely by negotiation and by explaining to the other parties the rationale behind individual participants' perspectives. 
"If the sense of the mission and the goals and the 'how-to' for getting where you want to go don't match up at the beginning, you can't expect them to ever align properly—and nothing will work," McDonald warns.
When Herbert Chen, MD, surgery department chair at the University of Alabama at Birmingham (UAB) and surgeon-in-chief at UAB Hospital, and Christal Moore, MBA, MHA, executive administrator of the surgery department at UAB Medicine, began their dyad relationship in mid-2019, they talked about their priorities for the service line. "We needed to ensure we were on the same page about things because, when there are competing priorities in a dyad or triad, it's difficult to achieve short- and long-term goals," Moore explains.
3. Discuss individual leadership styles & approaches
At Sanger Heart & Vascular Institute in Charlotte, N.C., a dyad manages each program. Dyad partners are encouraged to sit down together at the beginning of their alliance to discuss their individual leadership styles and how they can work as a unified team.
"Unless leaders understand what motivates the other person and the way they lead—for example, if they are hands-on or hands-off, Type A or Type B personality—and figure out where they may need to compromise, they'll start off working at cross-purposes," says Thomas Draper, MBA, Sanger's vice president of operations.
4. Establish communications protocols
At the start of their partnership, Chen and Moore pledged to be transparent in their communications with each other. From previous experiences, they'd both learned that a dyad's success hinges on both partners being "able to say what they really think," Chen says. "If you don't set precedent for that in the beginning, you'll never have alignment. And without alignment, everything falls apart." 
Another crucial part of this equation is determining early on how each partner likes to communicate and how to account for such preferences. This understanding ensures that "nothing gets lost in the translation and one partner doesn't feel ignored," Draper says. "So, talk about how the other partner or partners like to communicate. Is it by email? Text? How good is the person at looking at email? By what method do they want attention called to important matters? It's basic, but it's critical."  
Draper, Chen and Moore all recommend setting a regular schedule for in-person partner meetings. Once a week or once every other week is preferable, they say.
5. Walk in each other's shoes
A common tip from CVB sources is to carve out time for administrator partners to join rounds with their clinical counterparts and for clinician partners to sit with administrators as they perform tasks such as gathering data for presentations or working on budgets. "This makes a nice foundation for advocating for each other, with partners acting from a position of knowledge," Chazal says.
PUT THE BRAKES ON MISTAKES
Even with the right approach and focus, the early days in a dyad or triad are bound to bring some headaches. However, experience and observation have taught CVB sources that avoiding five mistakes common during this period can minimize, or even eliminate, the pain. 
1. Hold off on setting big goals 
Chazal believes his institution's dyads have worked well largely because partners spend the initial three months of their relationship getting to know one another, establishing communications protocols and fine-tuning the division of labor rather than concentrating on outcomes and how to achieve them.
"Seeing whether there's general alignment of goals and metrics is fine, but getting deep into the details is jumping too far ahead," he says.
2. Avoid coming on too strong or too fast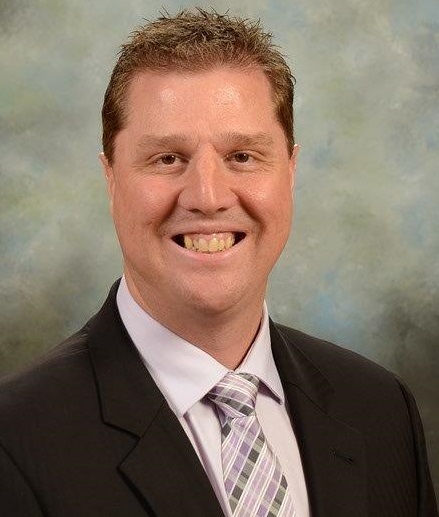 Draper recalls instances where new dyad or triad partners "come in, guns blazing," insisting that they know best what changes should be made in a service line or program. Such an attitude, he says, typically puts the other partners and team members on the offensive, causing more problems rather than solving existing ones. It also dampens the spirit of cooperation and collaboration, making new goals difficult to achieve.
"There's nothing wrong with making a list of possible changes in your head and suggesting them once you have a better picture of what you want to accomplish in the dyad," Draper says. "But there's a lot wrong with trying to force change and fix everything right away."
3. Beware of assumptions 
Stefanie Austin, MBA, joined UT Southwestern Medical Center in Dallas with significant experience in the area where she would be working as a dyad partner. She felt certain her prior knowledge of certain issues would serve her well at her new institution. Trouble soon arose.
"I assumed that the culture was the same as it had been at my previous employer, so my methods would work," she recalls. "It wasn't." 
Her approach initially sparked friction between Austin, her dyad partner and the team. Fortunately, the friction quickly dissipated when she acknowledged her mistake and backed off. "Being able to own it and shift quickly made a difference," Austin says.
4. Never dismiss practices or ideas without really considering them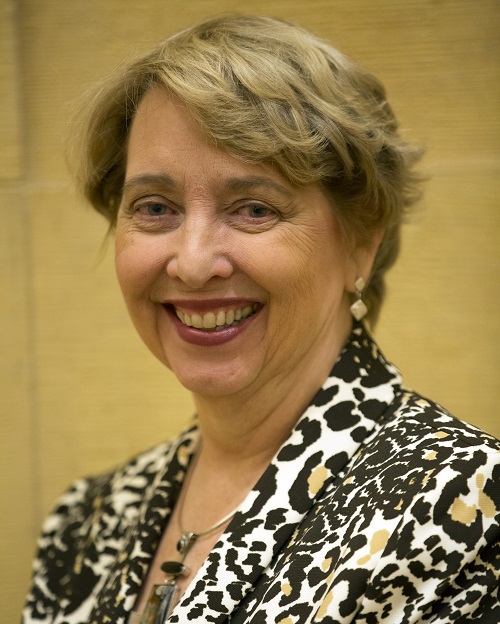 Biga also insists that assumptions—or lack of knowledge about how an institution or service line operates from an administrative or clinical standpoint—have no place in any new dyad or triad. Neither, she says, does automatically discounting existing procedures and policies or off-handedly rejecting suggestions from partners or any team member.
"There may be a temptation to dismiss an existing or proposed approach or to discount the value of someone's viewpoint, but doing it can alienate the person or people involved and weaken the bonds of the dyad or triad," Biga explains. "Instead, listen. Walk in the person's shoes. Ask, in a nonconfrontational way, why they believe in what they're advocating. And if you still aren't on the same page after that, agree to disagree—at least in the initial few months of the dyad or triad."
5. Display a united front, no matter what 
At Cincinnati Children's Hospital, McDonald and his triad partners have never—not even in the early days of their alliance—hesitated to be frank with one another and express opposing viewpoints in private. But, he emphasizes, in the presence of their team or the hospital's executive leadership, they always stand together. Observing leaders who are clearly not on the same page erodes credibility and trust, both in the model and those at its helm. Both credibility and trust, he says, are key elements that position dyads and triads for early and long-term success.
Related Articles on Vascular & Endovascular, Practice Management