Innovations & Interventions: ACC.19 Will Explore the 'World of Cardiology'
ACC.19 will feature 36 late-breaking clinical trials and clinical research studies, starting with the Apple Heart Study's findings on the ability of a smartwatch to help identify atrial fibrillation. That question is just one of many the conference will address, says ACC.19 Program Chair Andrew Kates, MD, professor of medicine and director of the cardiology fellowship program at Washington University School of Medicine in St. Louis. During a conversation with Cardiovascular Business, Kates predicted trial highlights and previewed some ACC.19 program innovations.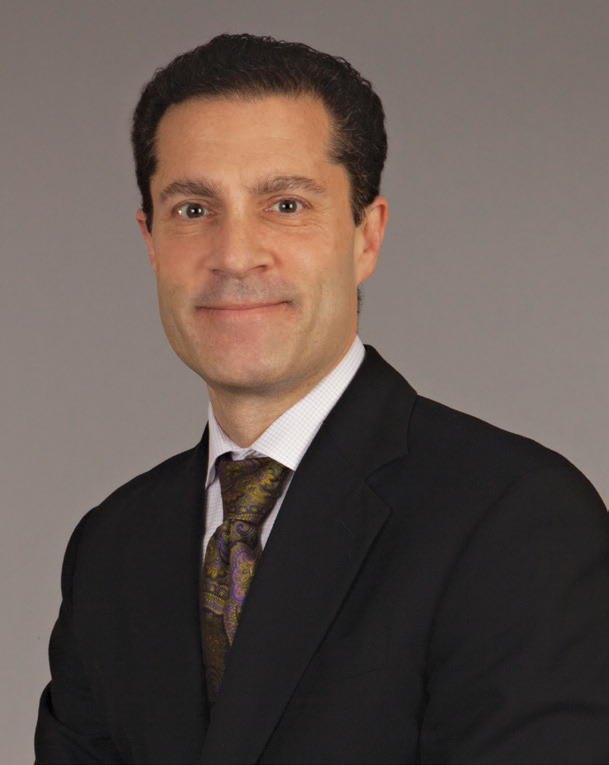 What are the top questions or controversies that ACC.19 faculty and attendees will tackle?
One thing we'll tackle is how technology will help us in the future. Starting with our opening trial (the Apple Heart Study), we'll be thinking about what wearable technology holds for us in the future. We'll also talk about the future of valvular heart disease care, including two low-risk TAVR trials and two COAPT substudies. Clinician well-being will be an important topic for the cardiovascular community to discuss. And certainly prevention and innovation.
Do you think the ACC.19 valvular heart disease trials will influence the FDA's decisions about MitraClip (Abbott) or TAVR in low-risk patients?  
We'll have to wait for the results, but the overall takeaway is that, from a valvular heart disease standpoint, there will be something for everyone: aortic valve, mitral valve and tricuspid valve sessions. The low-risk TAVR trials may move the needle with the FDA. The mitral valve trials are significant, too, because one is highlighting quality of life, which is an important topic for our patients. 
Two ACC.19 trials—Hopeful Heart and CODIACS-QoL—focus on depression. Is this the first time ACC trials focused on depression?
It's cool, isn't it? It demonstrates that we clinicians are coming to appreciate the importance of endpoints beyond whether patients live or die. We're paying more attention to other outcomes and how to use them. The two ACC.19 trials look at evaluating depression and the role it may play in different patient populations, namely heart failure and acute coronary syndromes (ACS).
With AUGUSTUS and GLASSY, there may be news on bleeding?
Yes, we're more cognizant of the importance of bleeding as an important outcome. And it highlights another point, which is that, from an atrial fibrillation standpoint, we're covering all the bases: prevention, detection and management. For prevention, we have the Alcohol AF trial, which looks at abstinence in Afib. For detection, there's the Apple Heart Study and the potential of wearable devices. And from the management standpoint, there's AUGUSTUS, with its focus on anticoagulation in Afib. This trial—plus the GLASSY trial in ACS—will help us analyze the anticoagulation benefit vs. risk. And, of course, there will be core research and poster sessions with a focus on Afib.
Which trials do you think are most likely to impact practice or clinical decision making? 
The TAVR trials will be important because these are the first data in the low-risk population. AUGUSTUS may provide clarity on bleeding, which has always been a question. And the discussions that follow the Apple Heart Study—beyond the data to what will be the role of the technology in caring for our patients—will be informative. That's where we'll push the envelope. 
There are many others that may be more interesting for different attendees, depending on their patients and their interests. For example, COACT is on coronary angiography after cardiac arrest. It's a controversial area, but we won't know the impact until we see the data. 
Considering the buzz around artificial intelligence in healthcare, let's turn to that. What AI questions will you address at ACC.19? 
Part of this will come out of our Future Hub, which is our innovation area. It provides a great interactive, educational space for people to present novel ideas and get feedback. We'll have small panel discussions and debates as well as the Innovation Challenge, where people can pitch entrepreneurial concepts. Man vs. Machine will explore current and future applications for machine learning on cardiovascular imaging. 
There also will be sessions on how we use genetics and digital health for evaluating patients. In fact, the Distinguished Young Scientist Awardee presentation is on precision medicine, asking the question, "Should we assess this patient's cardiovascular risk by a genetic risk score?" 
It also has been announced that, during ACC.19, the ACC and the American Heart Association will release a guideline on primary prevention of cardiovascular disease?
Yes, there are several areas to highlight around prevention. The first primary prevention guideline is one. We'll also host a deep dive into the 2018 cholesterol guidelines. The prevention trials are REDUCE-IT, which is looking at ischemic events with icosapent ethyl; the CREOLE study on hypertension management in black Africans; and INFNITY on blood pressure lowering in the elderly. Plus, many prevention sessions throughout the three days.
You mentioned a focus on clinician well-being. What will ACC.19 be doing around burnout prevention and clinician health?  
We're offering a half-day intensive on clinician well-being that ties into two of the ACC.19 keynotes. Dr. Tait Shanafelt, chief wellness officer and director of the Stanford WellMD Center, will give the Bishop keynote with information on finding work-life balance. And the Simon Dack keynote will be presented by Roberto Canessa, MD. He is a pediatric cardiologist who was one of the 16 men who survived for 72 days in brutal conditions after the plane he and his rugby team were traveling on crashed into a mountain in the Andes Cordillera. He'll share his perspective, gained by what he's been through. Clinician well-being is an important issue for ACC members, and we're committed to attacking it. 
Any changes to the ACC.19 format that will affect attendee experience?
We continue to be focused on the ACC's four I's: informative, interactive, interdisciplinary and innovative. We're keeping it fresh in a number of ways. For example, we've moved away from straight question/answer MOC sessions toward teams working together in a Test Your Knowledge format. The idea is to learn from each other. 
Our personal skills simulation area is back. And we're bringing back the Heart to Heart stage in the Lounge and Learn pavilion. That's where people gather around and listen to informal discussions on topics such as diversity and inclusion, e-cigarettes, artificial intelligence and so on. It's a great balance, with something for everyone. Really, there's a ton of good stuff.