Stop the Bleeding: Hemorrhagic Complications Gain Ground on Ischemia in Treating Patients with Arrhythmia
For years, bleeding was considered a stepchild to the more serious threat of ischemia when it came to implanting stents in patients with the added burden of atrial fibrillation (AFib). Bleeding was a correctable condition, physicians reasoned, and besides, it carried little prognostic weight. That mindset has begun to change over the past decade in the wake of numerous observational studies and clinical trials as well as the increase in AFib patients worldwide (currently at nearly 35 million) and the fact about 10 percent of them will require percutaneous coronary intervention (PCI). 
Cardiologists are paying far greater attention to findings that both minor and major bleeding events—usually intracranial and gastrointestinal hemorrhaging—are harbingers of poor clinical outcomes, including stroke, myocardial infarction (MI) and even death. Compounding the problem is that bleeding often results in interruption or discontinuance of medications by rattled patients.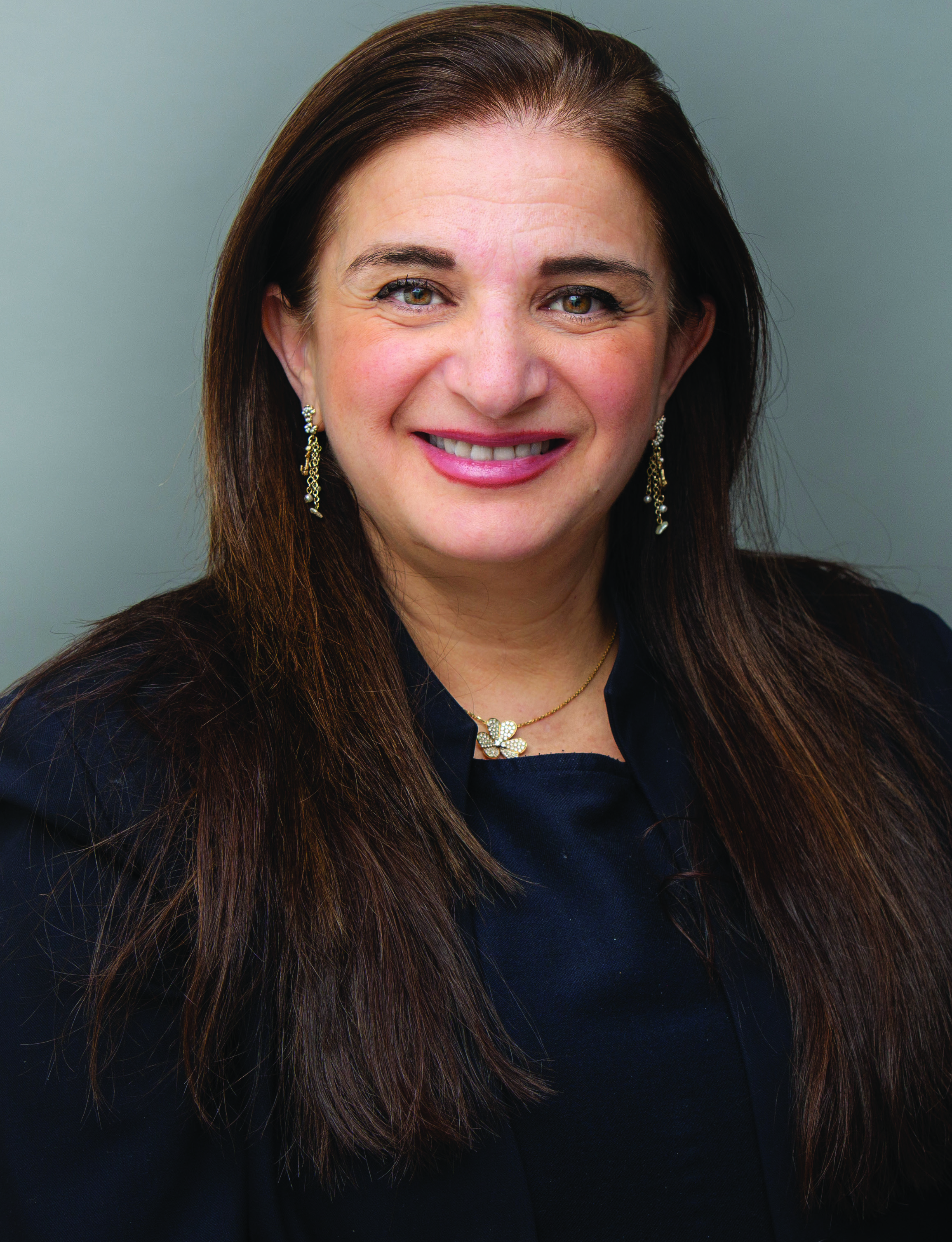 "In the past, we went after clots very aggressively without paying too much attention to bleeding, thinking we could just transfuse patients, and as long as they didn't have a stroke or an MI we could feel pretty good about ourselves," says Roxana Mehran, MD, professor of medicine and director of interventional cardiovascular research and clinical trials at the Icahn School of Medicine at Mount Sinai in New York. "Even patients are more aware now that bleeding is not just a nuisance but an important indicator that other things are going on that could have bad outcomes for them."
That new awareness, however, has failed to bring greater clarity to best-practice medicine. Confusion continues to reign as physicians sort through a myriad of strategies to reduce bleeding without increasing thrombotic and cardioembolic events: Triple vs. dual antiplatelet therapy—and for how long following PCI? Drop aspirin as part of a dual antiplatelet regimen? Which combination of anticoagulant and oral antiplatelet drugs to use among the many on the market? Opt to reduce bleeding and its complications in high-risk patients through radial vs. femoral access, or through left atrial appendage (LAA) closure in cases where prolonged anticoagulation therapy is not suitable? Or swap out a standard vitamin K antagonist (VKA) like warfarin in favor of a novel oral anticoagulant (NOAC) and, if so, what dose of NOAC to use for the most effective stroke prevention?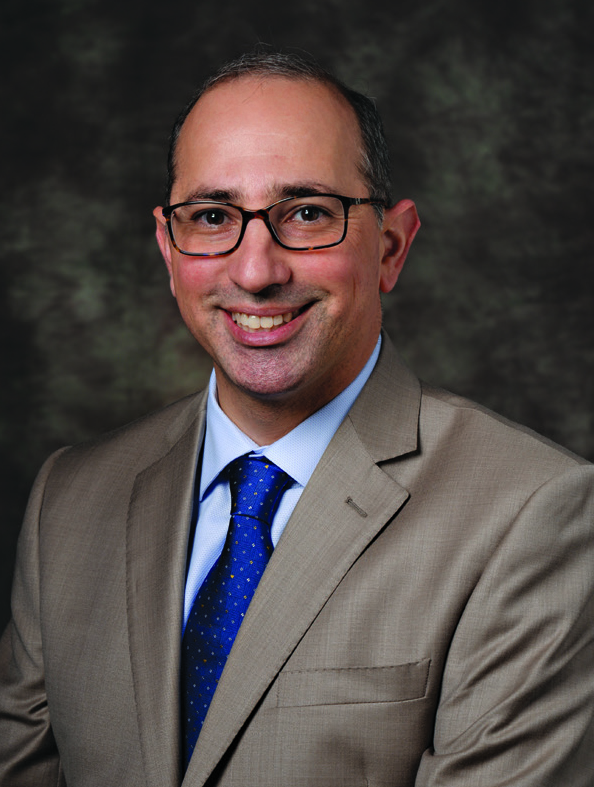 "There is obviously a lot of confusion because [this field] represents a new area of research, compounded by the fact that the concept of dropping aspirin in certain patients is very new and not a strategy every physician is comfortable with," explains Dominick Angiolillo, MD, PhD, professor of medicine at the University of Florida College of Medicine and lead author of the 2018 North American update to guidelines for antithrombotic therapy in patients with AFib who are undergoing PCI (Circulation 2018;138[5]:527-36). The consensus document from experts in the U.S. and Canada recommends dropping aspirin as a default strategy by the time of hospital discharge "because of its known effects on bleeding, and continuing with a P2Y12 inhibitor, preferably clopidogrel because of its efficacy in reducing stent thrombosis, together with a NOAC," Angiolillo adds. 
Reinforcing the less-is-more doctrine, a 2018 European Heart Journal study found that AFib patients who received dual antithrombotic therapy after PCI demonstrated a 47 percent reduction in  bleeding events compared to those who took three blood thinners (39[19]:1726-1735a). Showing the greatest downward trend was intracranial bleeding, the most dreaded complication of triple antithrombotic therapy.
IMPACT OF AUGUSTUS
Amid the thicket of studies attempting to shed light on the treatment dilemma, one in particular has been anxiously awaited as a missing piece of the puzzle. That study was AUGUSTUS, unveiled in March at ACC.19 in New Orleans—the largest study of its type to investigate if adding aspirin to a triple therapy regimen of an anticoagulant and P2Y12 inhibitor produces greater bleeding, and to concurrently weigh in on the safety of the NOAC apixaban (Eliquis; Bristol-Myers Squibb) vs. warfarin or other VKAs.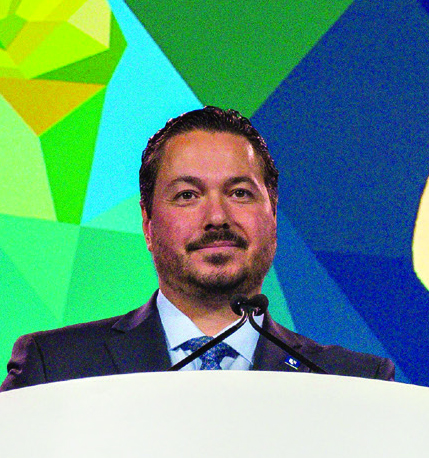 Renato Lopes, MD, PhD, professor of medicine at Duke University Medical Center and AUGUSTUS principal investigator, did little to douse those expectations. "This trial is going to change the way people think," he told CVB in an interview prior to release of the findings. "Part of the challenge with bleeding is that you can combine so many different drugs at so many different doses and for so many durations. And the key questions, of course, have been how are the NOACs performing, and can we drop one of the agents and, if so, which should it be."
Indeed, the advent of the NOACs has served to dramatically alter the treatment landscape for AFib patients undergoing PCI and to intensify the thirst for more clinical data. Given the generally favorable safety profile of the NOACs and their growing integration into everyday clinical practice in place of standard VKAs for stroke prevention, the updated North American guidelines affirm that these agents may "be considered as a first-line therapy." Compared with warfarin, the new protocols state, the NOACs (which include apixaban, rivaroxaban [Xarelto; Janssen] and dabigatran [Pradaxa; Boehringer Ingelheim]) show similar or lower rates of major hemorrhage, with the exception of gastrointestinal bleeding, which is greater with all the NOACs except apixaban and lower-dose dabigatran.
Lopes points to a "major ongoing problem" of physicians who lower the standard NOAC dosage prescribed for patients. "When they lower the dose to get less bleeding, they are losing efficacy," he cautions. "Low-dose is not a viable treatment strategy."
NEED FOR ADVANCE PLANNING
What is viable, as many experts see it, is crafting a comprehensive bleeding avoidance strategy for patients well before they're wheeled into the interventional suite. "We need to do a thorough risk assessment before the procedure, and not jump into it and then realize, 'This patient not only has AFib but just had four stents put in and, by the way, is having surgery again in six weeks. What do I do now?'" says Mehran. 
One option she recommends is transradial vascular access. As reported in the updated North American guidelines, this strategy has consistently shown in studies of patients undergoing PCI a reduced risk of bleeding complications along with lower mortality and major adverse cardiovascular events. 
Above all, though, Mehran underscores the need to marry an upfront risk assessment to a treatment regimen tailored to each patient. This should take into account a range of factors including race (people from East Asia, for example, are known to experience more bleeding but fewer ischemic complications after PCI), age and gender. 
"Women are always at higher risk for bleeding complications, and older age is also a very important risk factor, which means we have to think about the risk of bleeding not just after discharge but also in the periprocedural stage," Mehran says. Considerations like these, she adds, could mean avoiding the newer class of highly potent antiplatelet agents like prasugrel (Effient; Daiichi Sankyo) or ticagrelor (Brilinta; AstraZeneca)—known to increase bleeding complications—in combination with oral anticoagulants or, if ticagrelor is used, combining it with a NOAC and shortening the treatment duration. 
Another bleeding avoidance option is LAA closure, which earned a class IIb indication (level of evidence B) in the American Heart Association/American Stroke Association 2014 guidelines for prevention of stroke in high-risk patients with non-valvular Afib who are unable to tolerate prolonged anticoagulation therapy (Stroke 2014;45:2160-236).
The addition of LAA closure to the therapeutic mix brings into play the crucial role of the electrophysiologist and the importance of teamwork in developing the optimal treatment for patients at the highest risk.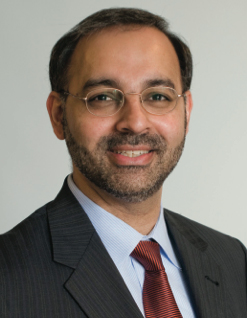 Jagmeet Singh, MD, PhD, deputy editor of JACC: Clinical Electrophysiology, emphasizes the close working relationship between interventionalists and electrophysiologists at Massachusetts General Hospital, where he is an electrophysiologist and the associate chief of the cardiology division. "I usually will always confer with my interventional colleagues in complex medical situations," he says. "Imagine if an AFib patient has multiple recently implanted stents for severe underlying coronary artery disease in small diabetic vessels. The potential for them to have a thrombotic occlusion is higher than for someone who has had just one stent in a normal-sized vessel. And if I can postpone [an ablation] by three months until they finish their dual antiplatelet therapy and the risk for clotting is lower, then I will gladly wait." The need for joint decision-making with interventionalists becomes even greater, he says, when the patient has severe arrythmia, like ventricular tachycardia, that needs urgent treatment.
"We can't afford to work in silos," echoes Mehran, pointing out that a patient with AFib, heart failure and coronary artery disease might have four physicians caring for him or her: interventionalist, electrophysiologist, general cardiologist and heart failure specialist. "There needs to be great communication among everybody on the team to balance the risks and benefits of all the different therapies the patient is receiving," she says.
EVALUATING BLEEDING RISK IS CRUCIAL
There is near consensus among cardiologists that making the right decisions about how to treat AFib patients with coronary artery disease will require a vastly improved way to evaluate bleeding risk. The current standard is HAS-BLED, a scoring system developed in 2010 that's built on such conditions as hypertension; abnormal renal and liver function; prior history of stroke and major bleeding; age; and medication usage that might predispose the patient to bleeding, such as antiplatelet agents and non-steroidal anti-inflammatory drugs. In light of new information that's emerged about bleeding and its complications, HAS-BLED is widely perceived as an outdated evaluation tool in sore need of revision or replacement.
Conceding its shortcomings, AUGUSTUS Principal Investigator Lopes still sees underlying value in the system, designed to assess one-year risk of major bleeding. And that value resides in its ability to "remind physicians about modifiable risk factors" that could minimize severe bleeding. If the patient has hypertension, for example, the doctor might rethink his or her blood pressure medications before adding blood-thinners to the regimen. 
Another pivotal question: Does the patient really need to be on antiplatelet agents or anti-inflammatory drugs, since they can increase the bleeding threat? If not, Lopes suggests removing them might be a wise choice. While he admits much work lies ahead, Lopes is confident that the findings from AUGUSTUS will help professionals make more informed decisions on the most appropriate combination treatment. As he puts it, "The guideline committees have been waiting for the results of this trial."
BLEEDING RISKS AROUND TAVR
The uncertainties around bleeding complications in AFib patients go beyond PCI. TAVR is performed on the frailest of individuals, and cardiologists have struggled with managing oral anticoagulation therapy, many fearful of its continuation during this major valve replacement procedure. 
"[TAVR] patients tend to be older and therefore at a higher risk of bleeding," explains Angiolillo. "While there are a lot of options, the reality is we just don't know what the ideal treatment is for these patients."
A retrospective study published in the American Journal of Cardiology sheds some light on the issue, suggesting it may be safe for patients with AFib to continue oral anticoagulation while undergoing TAVR (online Jan. 7, 2019). Patients were divided into three groups. Those taking direct oral anticoagulants (DOACs) at time of admission, most often rivaroxaban, demonstrated the best safety outcomes at 30 days and the lowest mortality rates at one year. The other groups consisted of patients on an interrupted VKA regimen, which included bridging with heparin, and patients on continuous treatment with a VKA like warfarin.
As the TAVR study underscores, the growing volume of clinical research around bleeding and its consequences can only help physicians chart a steadier course for their patients through the blizzard of therapeutic choices. While the data to date show that ischemia will continue to hold sway, there is little doubt that bleeding now legitimately shares the stage. 
"Bleeding as a whole has been underrecognized," asserts Mehran, "but we now know that it's a really important danger zone for patients, and that we have to find ways to help them navigate the risks if they're to achieve the best possible outcomes."