Seeing the Future–in 3D: New CPT Codes Set the Stage for Expanding 3D Printing in Cardiology
Until recently, cardiologists' eyes tended to glaze over at the mention of using 3D printing in their practices. Most believed the costs would be too high for routine use, that the applications and the price tag were better suited to academic applications. Now, as financial and other obstacles are starting to fade, a growing number of cardiologists are pausing to take a closer look at the opportunities that 3D printing might offer.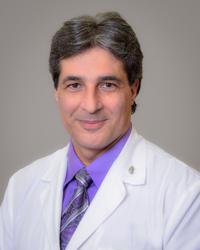 The idea of using 3D-printed models of organs, vessels and tissues manufactured based on CT, MRI or echocardiography studies might sound daunting to some cardiologists, acknowledges Fadi Matar, MD, associate professor at the University of South Florida (USF) Health's Morsani College of Medicine and medical director of the cardiac catheterization laboratory at Tampa General Hospital. But, he says, the benefits are too attractive to ignore. To dispel reservations, Matar recommends, cardiologists should take a hard look into 3D-printing's potential to improve patient care and outcomes, enhance preoperative planning and enrich medical training.
For the past few years, Matar has been leveraging the services of the 3D Anatomical Modeling and Printing Division housed in USF Health's radiology department. He and his cardiology colleagues use 3D-printed models to help them preview their patients' complex anatomies before deciding which treatments to pursue. The models help them calculate the size and exact placement of the devices they'll implant, such as replacement valves. The result, he says, has been shorter procedure times, better outcomes and fewer unnecessary procedures.
Matar also likes being able to show patients their own unique anatomy—rendered in a 3D-printed model—as he walks them through recommended procedures. "Understanding a procedure is much easier for patients when they have an actual model in front of them," he explains. "The better that understanding, the more comfortable patients are with the procedure and the higher the comfort level, the better the patient experience and satisfaction."
Pricey proposition
Benefits aside, 3D printing's hefty price tag and the lack of reimbursement have been deterrents to adoption.
In a study published in Academic Radiology, David Ballard, MD, of Washington University School of Medicine in St. Louis, and colleagues estimated the costs of setting up a 3D printing lab, including the investment in the commercial printer plus software, lab space, materials and staffing (online Sept. 18, 2019).
First, the printer. Ballard's team said commercial printers start at $12,000 but can run as high as $500,000. Alternatively, there are commercial desktop 3D printers that cost as little as a few thousand dollars, but they're not as anatomically accurate as pricier models and thus should be used only for training and explaining procedures to patients and families, according to C. Huie Lin, MD, PhD, director of the Adult Congenital Heart Program: Interventional Cardiology at Houston Methodist DeBakey Heart & Vascular Center.
Another entry on the expense side of the 3D printing equation is the fixed annual fees for segmentation software, which Ballard and team approximated at $20,000. The software tab could be higher than this estimate, warns Summer J. Decker, PhD, associate professor and vice chair for research, director for 3D Clinical Applications and associate residency program director for research at USF's Morsani College of Medicine. "The more seats [i.e., individual users] you add on the software side, the more expensive the software becomes," she explains.
What about sparing the bottom line by using the 3D printing "freeware" available from various sources? Beware, Decker says. The quality tends to be lacking and the freeware-produced models aren't of the highest caliber. The Radiological Society of North America (RSNA) 3D Special Printing Interest Group, with which Decker is involved, recommends deploying only FDA-approved 3D-printing software.
The budget also needs to allow for lab space costs as well as approximately $120,000 per year in salary or time allocation for the technologists, biomedical engineers and/or radiologists who will run the 3D printing lab. Based on the costs noted in the Academic Radiology study, the per-year cost for each 3D printing lab (not including the initial outlay for the printer) tallies to about $150,000. Ballard told CVB's sister magazine, Radiology Business Journal (RBJ), that this figure is probably on the low end.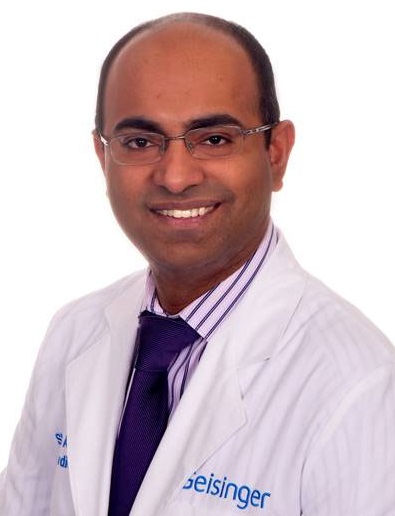 Some cardiology service lines have found creative workarounds to pay for 3D-printing programs—for example, through grants, equipment donations and building the costs into consultation or surgical fees—but sources told CVB that these approaches won't work for the long run.
At Geisinger Commonwealth School of Medicine, for example, the radiology department has been providing 3D printing as a service, but "we cannot continue to eat the cost, especially as the applications in cardiology expand beyond education and surgical planning," says Shikhar Agarwal, MD, MPH, clinical professor of medicine and an associate in interventional cardiology and structural interventions at Geisinger Medical Center in Danville, Pa. "The costs will be an even bigger concern outside the hospital environment."
Reimbursement prospects
Relief from sticker shock may be on the horizon, however, if new medical codes pave the way for reimbursement. The following four American Medical Association-approved Category III Current Procedural Terminology (CPT) codes went into effect July 1, 2019:
Codes 0559T and 0560T, for individually prepared 3D-printed anatomical models with one or more components (including arteries and veins); and   

Codes 0561T and 0562T, which are for the production of personalized 3D-printed cutting or drilling tools that use patient imaging data and often are used to guide or facilitate surgery.
These codes have been met with enthusiasm by teams eyeing 3D printing, but there are significant limitations to Category III codes—which are temporary codes describing emerging technologies, services and procedures that are used for tracking effectiveness data. It is important to note that Category III codes are not reimbursed but often are a step toward reimbursement.  
Matar thinks of Category III codes as "placeholders" for Category I CPT codes. "The hope," he explains, "is that once there is enough data to demonstrate the difference 3D printing can make in the quality of patient care, the Category I CPT codes will be adopted." And, with Category I codes in place, the Centers for Medicare & Medicaid Services (CMS) and third-party payers should follow with reimbursement.
Need for data
Matar was among sources who told CVB that the data needed to allow conversion of Category 3 codes to Category 1 will need to be comprehensive and provide clear evidence that 3D printing has clinical and financial value. Cardiology service lines like his are helping to address the need by collecting their own data on the benefits for patient care and outcomes.
Alistair Phillips, MD, co-chair of the American College of Cardiology Surgical Team Council and a pediatric and congenital heart surgeon at the Cleveland Clinic's Heart, Vascular & Thoracic Institute, also says data that solidifies the case for 3D printing reimbursement will become more critical going forward. "As more research is done showing the benefits of 3D printing becoming part of the general workflow, and as the cost of 3D printing goes down, there will be more demand for improved reimbursements," Phillips explains. "Detailed data is needed to support that demand."
Meanwhile this year, the American College of Radiology and RSNA launched a nationwide 3D clinical printing data registry intended as a repository for documentation on 3D printing applications (including cardiology applications), materials and impact. Information contained in the registry also should help to justify the cost of implementing and operating 3D-printing programs across various clinical disciplines, Lin observes.
Findings from large-scale randomized trials conducted at multiple centers should push reimbursement in the right direction as well as convince skeptics about the value of 3D printing in cardiology, physicians say. "The [ACR] registry will definitely help, but the information will be more general," Matar explains. "[But] it will be very important to prove in randomized studies not only that 3D-guided interventions lead to clinical benefits or financial advantages, but how that manifests for specific diseases and procedures—for example, TAVR. Data cannot be lumped into one bucket. It won't make a strong enough case." 
Need for speed
Reimbursement notwithstanding, 3D printing in cardiology and other specialties has traditionally been a time-intensive process. Agarwal, of Geisinger Health System, believes producing 3D models faster than is currently possible is a prerequisite for moving 3D printing into cardiology's mainstream.
The need for speed may soon be met, though. Agarwal says there's an overnight wait for printed models at Geisinger, but "we've changed 3D printers twice, and what we have now is better than what we started with in terms of workflow."
RBJ recently reported on another approach that could accelerate turnaround times. VA Puget Sound Health Care System in Seattle has partnered with a healthcare technology vendor to reduce the time needed to create 3D-prints, including models and physical constructs useful in procedures such as TAVR and mitral valve repair. At VA Puget Sound, the process now spans just four hours from start to finish. Also encouraging is what Beth Ripley, MD, PhD, a VA Puget Sound radiologist who chairs a committee that advises all 34 U.S. Veterans Health Administration hospitals on 3D printing, told RBJ—that forthcoming technology could slash this interval to a few minutes or less.
New and improved materials also could lead to a sharper focus on 3D printing in cardiology. Matar says companies are working on materials that better "mimic elements of the heart, such as different soft tissues with different characteristics, as well as calcifications." Such "mimicry," he notes, should enhance the value of 3D-printed models because they will give cardiologists more realistic insights into how specific devices will interact with an individual patient's heart.
Also on the 3D-printing frontier is bioprinting, which would create 3D-printed organs or organ components from patients' own stem cells. These and other advances could help 3D printing earn star billing in cardiology but are at least a few years off, predicts Agarwal.
"It's like this with all complex modalities," he concludes. "Everything will come together. It will take time, and there will be obstacles. But it will come together."
Related Articles on Vascular & Endovascular, Imaging & Physiology